November 2, 2018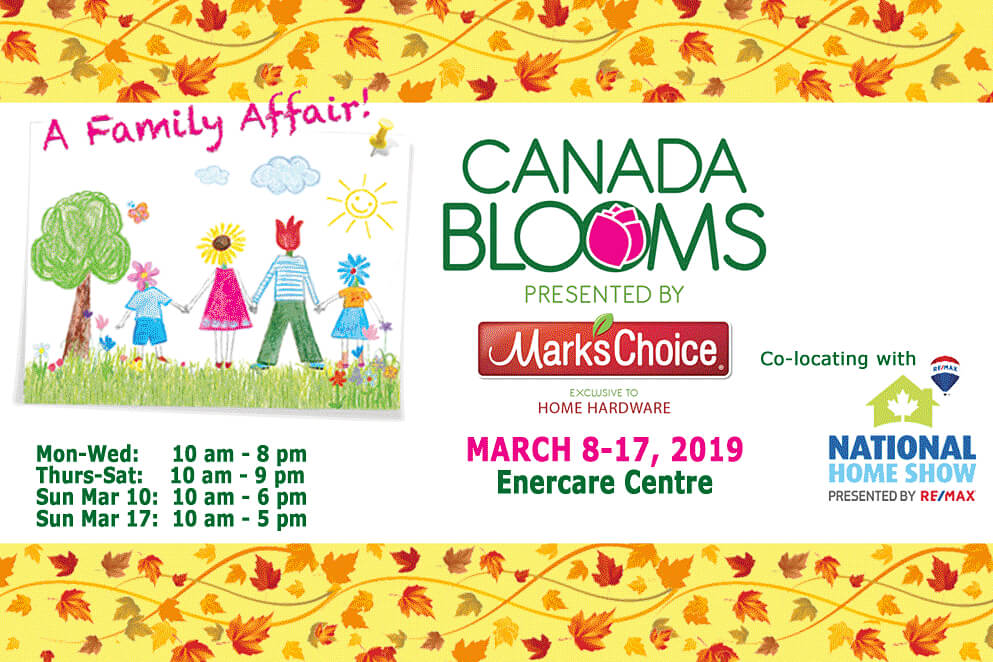 Canada Blooms 2019
March 8-17, 2019, Enercare Centre, Toronto
Co-located with the National Home Show, Canada Blooms celebrates over 20 years of connecting people to nature at Canada's Largest Flower and Garden Festival. The theme this year is "A Family Affair!"
Featuring hundreds of hours of expert speakers, live demonstrations, workshops and tours, the 10-day festival has something for all levels of gardeners and hobbyists. Volunteer for a shift and get access to the show, attend LO's Professionals Night, and check out LO's feature garden that will showcase the talents of LO members in the landscape and horticulture professions.
For general
information on the festival, visit the Canada Blooms website at canadablooms.com
.
FLOORPLAN
---
Garden Inspiration magazine
Landscape Ontario's popular consumer-targeted publication,
Garden Inspiration
will once again be distributed for free to visitors at Canada Blooms. This year's magazine once again includes award winning gardens by Landscape Ontario members, plus over 20 pages of brand new plants coming to market this year. Plus, get tips on how to evaluate landscape pros for your next project.
---
Feature gardens
Be sure to check out the feature gardens that are designed, built and staffed by professional members of Landscape Ontario:
GB2: Story Time With the Three Bears, Slyvia Szot
G11: Green Streets Play Zone, Landscape Ontario, Wentworth Landscapes, Come Alive Outside
G13: J. Garfield Thompson Landscape
G15: Tranquility for the Family, Landscape By Evergreen, Elite Environments
G20: Royal Stone Group Family, Aquaspa Pools & Landscape Design, Royal Stone Landscaping & Design
G21: Fusion Landscaping Garden, Landscape Ontario, Genoscape, Peel Region, York Region
G23: Sid's Ponds
G27: Apprenticeship Garden, designed by Gelderman Landscape Services, installed by Mohawk College Horticultural Technician Apprenticeship Students.
G39: Gathering by the Pond, Jackson Pond
G42: Gingko Designs
G43: Mayfair House, Flattery Design
G46: Cliff City, Ecoman