April 26, 2019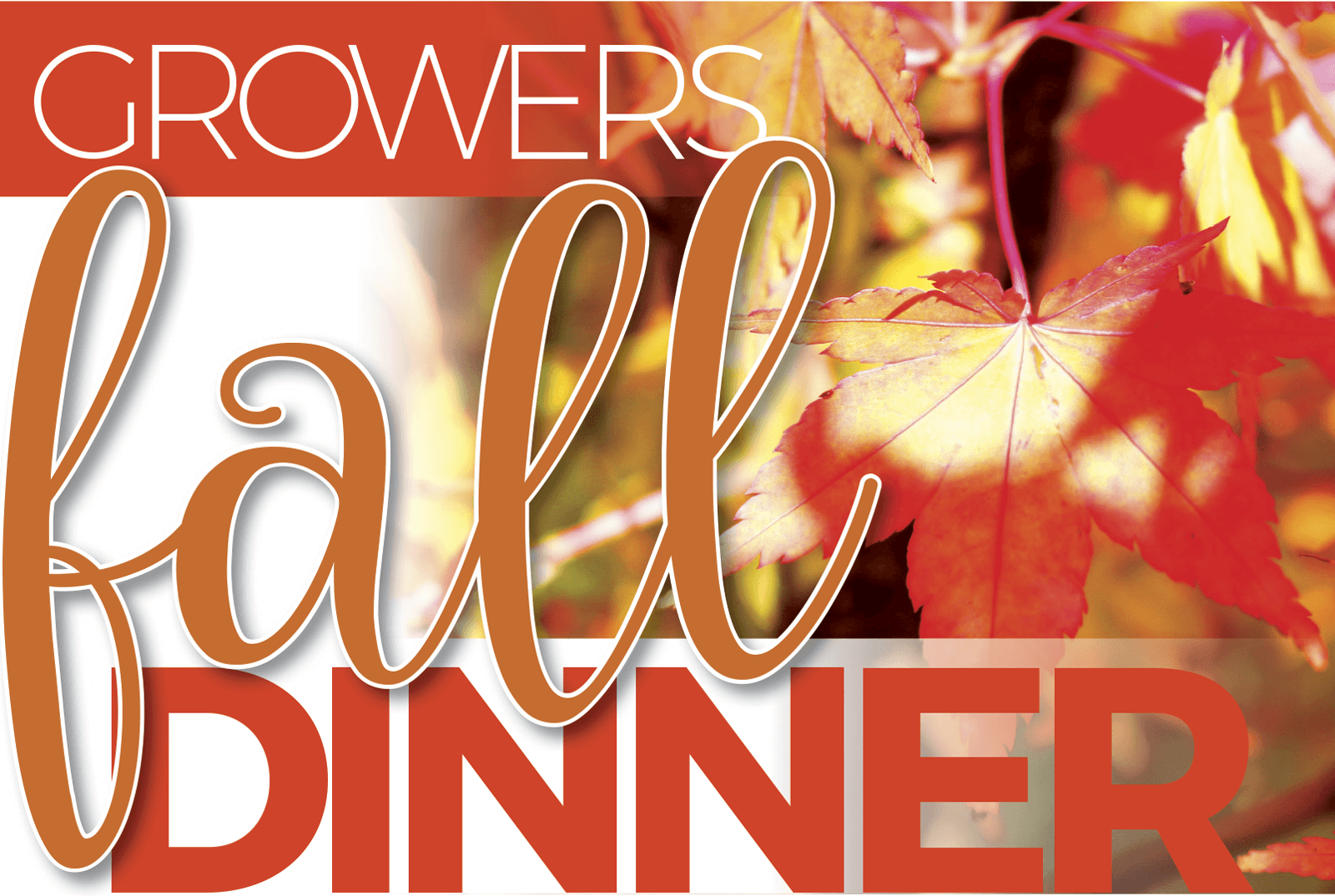 Join us at the annual Growers Fall Meeting to network, enjoy dinner and hear informative speakers.
The plaques for the Awards of Excellence will also be handed out to the winners of the 2019 Growers Program, which were judged and announced at the Industry Auction at J.C. Bakker & Sons Nursery, on Thursday, September 12, 2019. Come celebrate and congratulate your peers on a job well done!
Tickets are $65.00 each and includes dinner.
Itinerary
5:00 p.m. to 6:00 p.m. Networking/mix & mingle
6:00 p.m. to 7:00 p.m. Dinner (buffet)
7:00 p.m. to 7:15 p.m. Welcome/Opening Comments
7:15 p.m. to 7:45 p.m. Awards of Excellence Ceremony (Plaque Presentation) - Growers Program
7:45 p.m. to 8:45 p.m. Live Discussion
8:45 p.m. to 9:00 p.m. Closing Remarks
Sponsorship opportunities available. For more information, please contact Amy Buchanan.
An initiative of: