February 8, 2021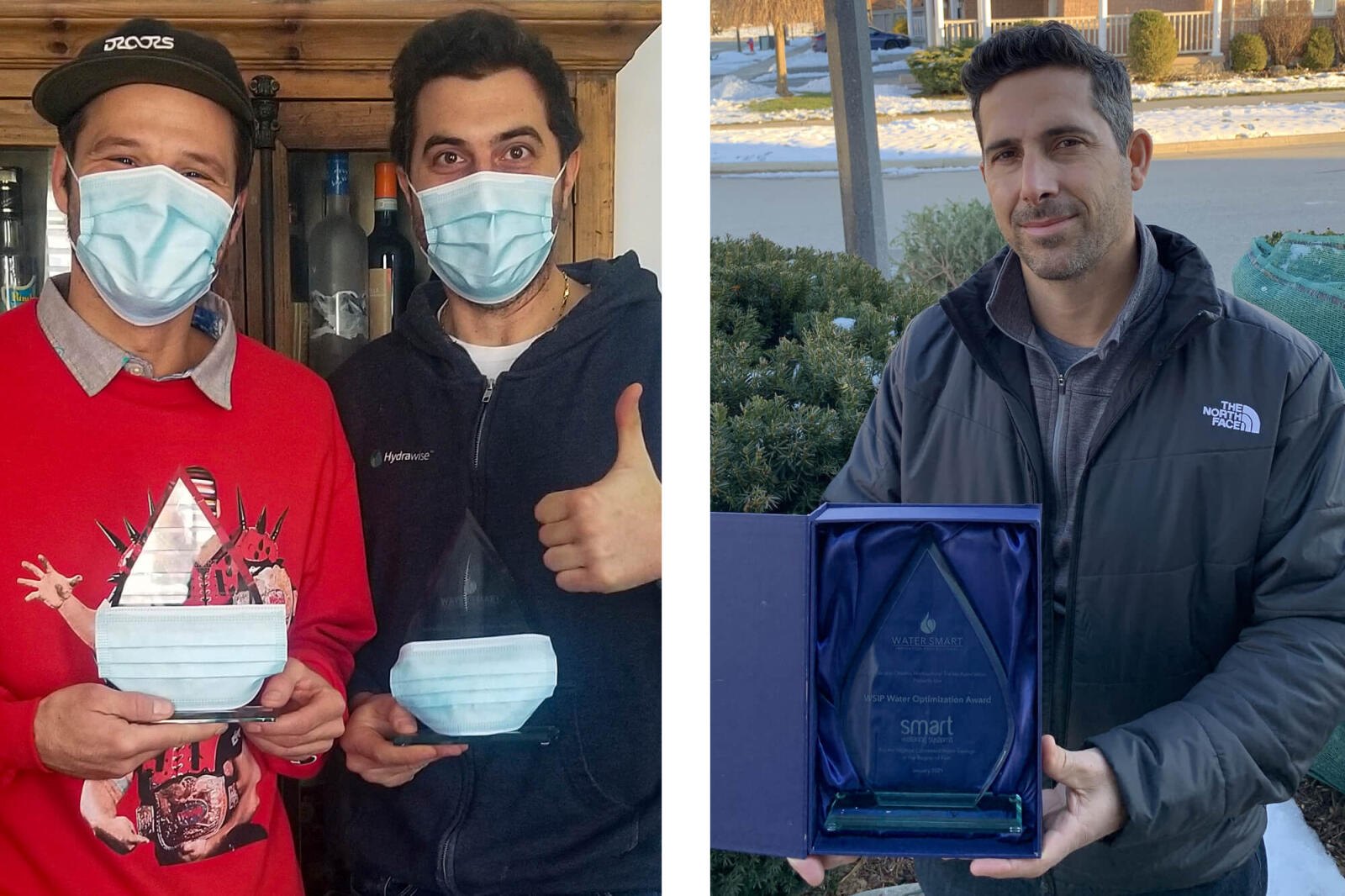 Water Smart Irrigation Professional contractors recognized for significant water savings
Three Landscape Ontario member companies were recently recognized for their outstanding efforts to provide and promote water efficient landscapes in the Region of Peel and the Municipality of York Region.
This year's winners are:
Smart Watering Systems, Milton, Ont., for the highest confirmed water savings in the Region of Peel.
DJ Rain, North York, Ont., for the highest confirmed water savings in York Region.
Optimal Irrigation Corp., Kleinburg, Ont., for the highest number of irrigation system audits in both the Region of Peel and York Regions.
The winners are Water Smart Irrigation Professional (WSIP) certified contractors, a requirement for nominees of the WSIP Water Optimization Award which is part of Landscape Ontario's annual Awards of Excellence program.
The contractors have made a significant impact to reducing water consumption through irrigation system projects by completing both residential and commercial irrigation system audits.
Congratulations to the winning companies and special thanks to the Regions involved for making the program and awards possible.
Landscape Ontario developed the Water Smart Irrigation Professional (WSIP) program in partnership with the Region of Peel and the Regional Municipality of York to develop more efficient water irrigation practices and to optimize irrigation systems within the industry. The WSIP certification program provides irrigation contractors with the tools and training required to identify significant opportunities for water savings, and promote sustainable water use and water-efficient practices to clients.
Participants learn about new tools and techniques to optimize irrigation systems for optimal performance with minimum water usage. Participating contractors also learn about new smart technology — computerized systems that deliver water more efficiently and take rainfall into account. Training and access to an auditing software also makes irrigation assessments easier and faster. The result is significant water savings.
In 2020, the WSIP program was expanded province-wide for all Landscape Ontario members. The province-wide training for 2021 will be held in a virtual format on March 29-April 1 from 9 a.m. to 12:30 p.m. Companies who are interested in participating should apply as soon as possible. In order to become WSIP certified, participants are required to write an exam and complete a field component.
For more details and to apply, visit
HortTrades.com/
wsip or contact Jessica Tucker at 1-800-265-5656, ext. 2397 or
wsip@landscapeontario.com
.